Last Year Sees Record Spend by Foreign Visitors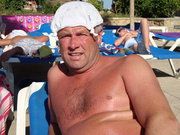 Earlier this months Spain's new Minister for Industry, Energy and Tourism, Jose Manuel Soriait, confirmed how the country welcomed a total of 56.9 million foreign tourists last year - up 8.1% on 2010 when 52.6 million tourists came to Spain.
However, earlier today the Ministry was able to further show the financial impact of the country's tourism industry.
Throughout 2011 foreign visitors spent a total of 52.8 billion euros - the highest since records began - and an increase of 7.9% on 2010.
Despite receiving a higher number of foreign visitors in 2008, 2007 and 2006, the combined total expenditure of each of these years was less than 2011, which saw each visitor spend an average of 928 euros during their stay.
The Brits continue to be the most significant visitors, accounting for 19.7% and whose spend increased by 2.1% last year.
The region of Catalonia attracted the largest amount of tourist expenditure during 2011, with 11.27 billion euros - 21.4% of the total spent by foreigners in Spain and an annual increase of 7.4%.
1.12 billion euros was spent in the Canaries (19.2%) , followed by 9.46 billion euros in the Balearics (17.9%). The Balearics also represented the region with the largest increase in spend during 2011, with 7.9%.