RENFE increase train ticket prices by average 11%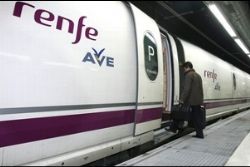 The state owned network of railways 'Red Nacional de los Ferrocarriles Espanoles' ( RENFE ) is due to increase ticket prices by an average of 10.9% from tomorrow morning, Tuesday May 1st.
The costs will mainly effect passengers on short to medium distance journeys, with the cost of long distance journeys expected to remain unchanged.
This increase is significant as it is not only the largest increase seen applied to the price of train tickets in over 5 years, but it is around 6 times the current rate of inflation - currently standing at 2.0%.
Between 2007 and 2011 prices for short distances increased by between 3.1% and 6.28%, whilst medium-distance tickets increased by between 3.1% to 5.0%.
Last year RENFE provided a total of 412.6 million short-distance or commuter journeys - increasing by 3.0% on the previous year, while 32.5 million journeys were taken on middle-distance routes.
For the same period, 23 million passengers took long distance journeys on the AVE.
The rates of short / commuter and medium distance tickets are decided upon by the Ministry of Development as they are deemed to be a public service, and as such receives state funding of around 288 million Euros per year. Ticket prices for the high speed / long distance network (the AVE ) are decided upon by RENFE based upon commercial decisions, and are not planned to increase in the near future/
The cost of tickets between Madrid and destinations in Andalucía, Cantabria, the Comunidad Valenciana, Castilla-La Mancha, Castilla y León, Extremadura and the Basque Country will rise by 12.85%, or multi-trip tickets by 5.74%.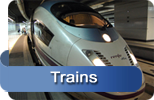 Tumbit Trains
Buying Train tickets for long-distance and trans european journeys in Spain can be a time consuming and confusing experience. Here at Tumbit we have partnered with Rail Europe, who guide you through the entire search and booking process online to ensure that you can plan your journey with peace of mind.