'Corvera Airport WILL be operational by October' : Ministry of Transport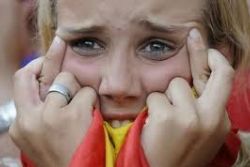 The Secretary of State at the Ministry of Infrastructure and Transport, Rafael Catala, has spoken of his confidence that Corvera airport will be operational in the autumn of this year.
This follows comments made by Murcia's President Valcarcel last week that the airport would become operational by October .
Catala has told La Verdad how he based this belief on the current progress of talks between his department, together with the Ministry of Defence and the airports of both Corvera and San Javier, who still need to find some agreement on the reallocation of airspace and to finalise the compensation for the expenditure undertaken at the smaller airport by the Spanish Airports Authority (AENA) over recent years.