Spain seizes members of major Mexico drug cartel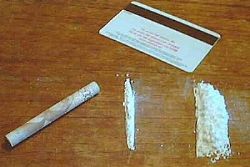 Four members of a major Mexican drug-trafficking cartel have been arrested in Madrid, Spain's interior ministry said on Friday, including the cousin of Mexico's most wanted man.
The Sinaloa Cartel, one of the biggest criminal organisations in the world, was trying to set up a European operation based in Spain, the ministry said in a statement.
"Our country was going to be used as a point of entry for large shipments of narcotics," it said. One of the four Mexican men arrested was named as Jesus Gutierrez Guzman, a cousin of Joaquin "Shorty" Guzman, the head of the cartel.
All four men, who were arrested near hotels in central Madrid, are wanted in the United States over allegations of drug trafficking and money laundering.
The arrests were part of a joint operation with the U.S. FBI dubbed Dark Waters, which began in 2009. Spanish officials involved in the operation seized a container with 373 kg of cocaine in the port of Algeciras in July.