Corvera Airport to open "very soon"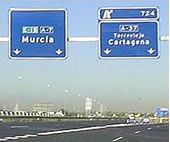 Murcia's President Valcarcel gave an interview yesterday where he confirmed that Corvera International Airport will open "very soon".
The President was speaking on ABC Punto Radio where he went on to say how the facility would be open "within a few months" and that the infrastructure at the airport was "already finished".
He admitted that the airport had taken longer to complete than was originally anticipated at the outset in 2007, but that the only issues remaining were surrounding the negotiations between the airport's concession holders (Aeromur), the state-owned operators of the airport (AENA) and San Javier Airport. In addition to a compensation settlement remaining to be agreed for the closure of San Javier, the final transfer of workers to the new airport is yet to be finalised.
Valcarcel spoke of his confidence that Corvera would "Inherit" the 1.5 Million passengers regularly flying to San Javier every year, but maintained that the state-owned airport could not serve the needs of the region and was losing passenger numbers to neighbouring Alicante El Altet aiport.