Castellon Airport : "Who will pay the €18 mln penalty fee"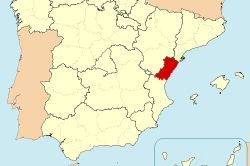 The Secretary for the PSPV in Castellon, Francesc Colomer, has called upon the Regional PP Government to explain who is expected to take responsibility for the additional expected €18 million costs arising from the suspension of works at Castellon airport, as ordered by the Supreme Court and Ministry of Development.
Colomer recalled that the ministry forced the project to be suspended in 2005, due to the required permissions not being in place, and that the delay resulted in these charges being accrued.
The judgment of the Supreme court found that work on the airport had begun without permits, due to a serious oversight by the concession holder of the airport, Aerocas.
The politician asked why then, should the tax paying public of Valencia be forced to pay for the errors made by a private company.
The Socialist spokesman also reminded the council that this 'wasted' sum of €18 million could be added to the further waste of public and private money at Castellon Airport brought to light last week.