Madrid Doctors Strike sees 4'000 Surgery cancellations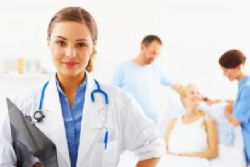 Nearly 4,000 surgeries have been canceled at Madrid's public hospitals in the first seven days of strike action by health workers, the regional health commissioner Javier Fernández-Lasquetty told TVE state television on Friday. The regional official said the cancellations only affected programmed procedures, and that emergency operations went ahead without any delays.
The Madrid health department estimates adhesion to the strike among health professionals at 20%, while the doctors' association which called for the stoppage puts that figure at 70%.
"Evidently there are delays. Anything that is not urgent or serious is getting backed up," said Belén Padilla, a doctor at the infectious disease department of Gregorio Marañón Hospital.