UK beats Spain in "Best Country to be born in" study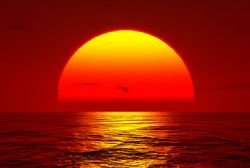 A study by the Economist Intelligence Unit has revealed how Spain is ranked 28th= with 6.96 points, for the best place in the World for a child to be born today.
The report analyses a number of different factors –listed below – and considers the situation in each country both today and what is expected to be seen up until the year 2030.
1.) Healthiness: Life expectancy at birth (in years).
2.) Family life: Divorce rate (per 1,000 population), converted into index of 1 (lowest divorce rates) to 5 (highest)
3.) Community life: Variable taking value 1 if country has either high rate of church attendance or trade-union membership; zero otherwise.
4.) Material well being: GDP per person.
5.) Political stability and security: Political stability and security ratings.
6.) Climate and geography: Latitude, to distinguish between warmer and colder climates.
7.) Job security: Unemployment rate (%.)
8.) Political freedom: Average of indexes of political and civil liberties. Scale of 1 (completely free) to 7 (unfree).
9.) Gender equality: Measured using ratio of average male and female earnings.
At number 28 on the list, Spain was tied with Czechoslovakia, but ranked higher than Portugal and Greece, who came 30th and 34th respectively.
The table was headed by Switzerland with 8.22 points, followed by Australia with 8.12 points.
As a region, the Scandinavian Countries dominated the table with Norway (3rd), Sweden (4th) Denmark (5th) all ranking highly. Finland also managed to rank 11th.
By Comparison, the UK came in 27th place with 7.01 points, whilst France took 26th place with 7.04 points.
For all the austerity, unemployment and cut's to public spending, it would appear that the difference in quality of life between Spain and the UK - at least as the survey sets them out - is only marginal.