Spain new businesses grow in number for 5th consecutive month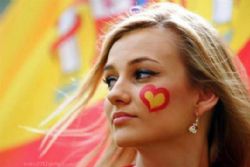 Data released today by Spain's National Institute of Statistics (INE) has revealed how the number of of registered businesses grew during 2012.
Figures up until the end of October showed that number grew for a 5th consecutive month, to reach 7'592 new businesses for the first 10 months of the year - represnting an increase of 4.7% on the same period in 2011.
The total investment used to start these new ventures amounted to €538 million, up 38% on the same period of last year.
Each new start-up began with an average of €70,404 euros, up 31.8% on the January - October period of 2011.
Of all the new businesses created 21.5% were tradesmen; 18% the construction industry; 12.2% Professional services and 8.8% Hotels & accomodation.
Murcia topped the table as the region with the most newly registered businesses, follwed by Navarra and La Rioja.
However, data for the same period showed that 1'912 businesses ceased trading : 66.9% closed voluntarily; 9.6% merged with other companies, and 23.5% closed for "other reasons".
The two sectors with the majority of business closures were also the same sectors with the most new businesses being created - with Construction accounting for 25.7% of all closures and Tradesmen accounting for 19.2%.
Earlier today it was reported that the European Investment Bank and Unicaja had reached an agreement to make €400 Mln available in loans to small businesses in spain .