PSPV demands to know extent of investment in Castellon Airport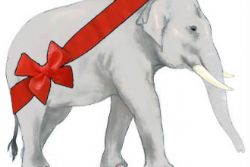 The General Secretary of the PSPV, Ximo Puig, has raised a series of questions about the exact financial investment of the Generalitat Valenciana in Castellon Airport.
"We doubt that it was the same amount budgeted for by the Central Government, and as approved in Parliament" a statement read.
Puig went on to ask a number of associated questions concerning the region's investments in other projects such as the development of the AVE High Speed railway network along the mediterranean corridor.
Just last week the President of Aerocas - the concession holder for Castellon Airport - confirmed that they had received an offer to purchase the airport for the sum of €200 Million. Meanwhile, the Government Audit Office revealed that the Generalitat had invested a total of €138 Million by the end of December 2011. The report did not disclose what the total investment had risen to by the end of 2012.
Read further Castellon Airport news by clicking the link >> HERE <<.