Further Spain / UK Driving Licence Confusion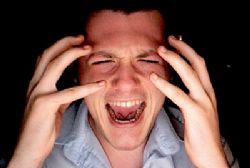 Following on from this weekend's news that Spain's Department of Transport (DGT) are to apply changes to the law from 19.01.2013 , further information has come to light.
One of our contacts at the DGT has confirmed that 'at this moment in time' the imposed changes are aimed at people who hold the old UK style paper licences ( as well as other European nationalities ) whose driving licence does not have an expiry date.
At this moment in time our understanding is that the UK European Licence/ picture card is valid until the expiry date that is displayed on the card. We are continuing to investigate the necessity for medical examinations.
The rules are constantly changing and it is easy to get conflicting information from different sources at different government agencies and at different times. As such we are awaiting clarification of a definitive procedure and requirement from the DGT and will update as soon as this is made known.
Courtesy of Costa Consulting Bureau .