Hayfever sufferers in Spain in for a difficult spring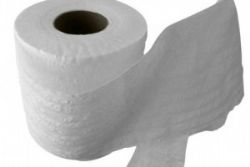 Expat allergy sufferers look likely to be in for a difficuly time this Spring as the result of a particularly wet winter.
The amount of pollen content in the atmosphere is expected to reach more than twice last year's level, according to the Spanish Society of Allergy and Clinical Immunology (SEAIC).
SEAIC warned that a warm and dry May "could be the worst scenario for those who suffer allergies," whereas if it continues to be wet, there will be less pollen released.
SEAIC estimated that there could be around 5,100 grains of pollen per cubic meter this spring, compared to 2,700 grains in 2012.
With an estimated 4 Million hay fever sufferers in Spain, and the majority of them living in central and southern regions where large number of olive trees are due to blossom, it could make for an uncomfortable time for many expats.
Last Spring a number of smartphone apps were introduced, including Alergo Alarm and AlertaPolen, to provide instant pollen level alerts whenever the subscriber is exposed to high amounts of pollen in the atmosphere.