Fabra resigns as President of Castellon Airport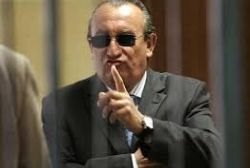 The Generalitat Valenciana has formally accepted the resignation of Carlos Fabra, the President of the publically-owned entity set up to oversee Castellon Airport, Aerocas.
The regional government called the move "sensible" in light of Fabra being finally brought to trial after 9 years of legal wranglings over allegations of his corruption .
Fabra, who can now add this "Ex-President" accolade to his CV, alongside being the Ex-President of the PP for the province of Castellon, wrote his formal letter of resignation to Alberto Fabra, President of the Generalitat, yesterday.
As from today the role will be overseen the Joseph Ciscar, Vice President and Spokesman for the Generalitat Valenciana. This appointment will be formalised following an emergency meeting of the Airport's board of directors.
Ciscar commented that a decision concerning the involvement of Fabra concerning the future operation of the Airport may be taken once the outcome of the trial is known.
Less than 12 Months ago a 20Mt high, 25 Ton Bronze Statue of Carlos Fabra was unveiled to mark the approach to the terminal building at Castellon Airport. This ostentatious show of vanity cost the tax payer and estimated €500'000. The Artist, who overshot his initial €300'000 budget by some considerable margin, has since denied that the effigy is, or was inspired by Fabra.
Read further Castellon Airport news by clicking the link >> HERE <<.