Spain's Austerity "Leading to Loss of Lives"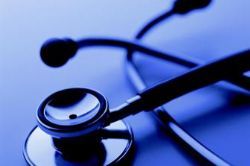 The results of a study published in the Lancet medical journal has reported how Austerity in Spain is resulting in a loss of lives.
Aside from Greece, the population of Spain is one of the hardest-hit areas of the EU, with numerous reports describing the despair and misery of the people as a result of the crisis : children fainting in school from hunger; desperate parents forced to send their children to care homes; pensioners rummaging through garbage for food; the seriously ill, who have lost their health insurance after a year of unemployment and are too late going to hospital-and are doomed to die.
A marked increase in Infectious Diseases seen in Greece has yet to manifest itself in Spain, however a significant increase in cases of mental illness between the years 2006 to 2010 - including anxiety, psychosomatic complaints and depression has been observed. Of these illnesses, cases of depression have multiplied due to anxiety over unemployment and problems meeting mortgage repayments.
The Lancet study clearly places the blame on the austerity measures demanded by the "troika" comprising the EU, IMF and ECB in return "for financial rescue packages" for the southern European countries.
In Spain many health facilities have been closed, hospital beds reduced and patient contributions for drugs increased in recent years, with a Royal Decree being passed in April 2012 denying thousands of illegal immigrants access to healthcare.