Spain's Liberbank lists shares at 40 cents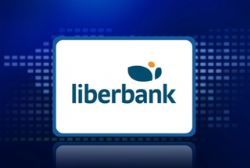 Spain's Liberbank said on Thursday it would list shares at 0.40 euros each later this month.
Liberbank is listing shares as part of a restructuring plan linked to Spain's bank rescue package. The listing takes place after a swap out of preference shares and subordinated debt of part of its investor base.
Mid-sized Liberbank, which made a net loss for 2012 of €1.83 billion, was amongst the many Banks hit hard by a property market crash and subsequently taken over by the state.
But it received €124 million of EU funds, and the floating on the stock exchange was a condition of the state funding.