Spain rolls out obesity initiative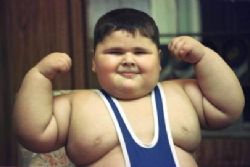 54% of overweight Spaniards will be put in a national program intended to combat obesity.
The so-called "Fifty : Fifty" initiative was presented by Ana Mato, the Minister of Health today in Madrid. The program is scheduled to commence in September and will run until December 2014.
The concept of the program is apparently to encourage and motivate both individuals and groups between the ages of 25 and 50, to educate them against cardiovascular risk.
By educating participants over their poor lifestyle choices and encouraging them to make changes to their daily habits, the Minister said how the Government hopes to see falling levels of obesity, smoking, sedentary lifestyles and hypertension.
A similar initiate was held on a smaller, more local scale in Catalonia last year, with sufficient success to warrant it being adopted nationally.