Cross border healthcare directive to come into force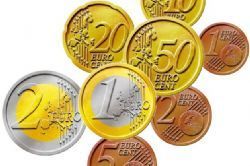 UK Expats living in Europe should find issues relating to healthcare more straightforward when a new cross border healthcare directive comes into effect next month.
The move by the EU is seen as the most significant piece of legislation relating to healthcare to be introduced in a generation.
It means that anyone in need of medical care will find it easier to return to their home country for treatment or travel to a different country if there is a long delay in the one they are living in.
By providing a clearer framework to follow, expats will better understand their options and be able to make informed choices.
A spokesman for the EU said: "The directive also clarifies who is responsible for quality and safety of care in cross border settings and it strengthens cooperation in different areas, such as networks of centres of reference for specialised care.
"As a general rule, patients will be allowed to receive healthcare in another member state and be reimbursed up to the level of costs that would have been assumed by the member state of affiliation, if this healthcare had been provided on its territory."
This will only apply, however, if the treatment is necessary and is defined by clinicians as being subject to an undue delay.
Public and private hospitals across all member states will be affected and each country must have its own laws to implement the directive in place by October 25th.
If a country refuses to accept a patient it must give a valid reason for taking the stance. So far Britain's National Health Service has set up two routes to facilitate cross border care.
While patients will be reimbursed for their care after the event, they will not recoup any travel and living costs incurred by seeking treatment abroad.
Iceland, Norway and Lichtenstein are included in the new directive which covers the entire free trade European Economic Area.