Spain attracts record tourist numbers in August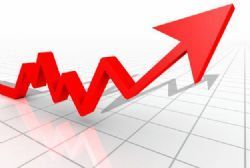 Spain recorded the best month on record for foreign tourists in August, with 8.3 million holidaymakers from abroad coming to soak up the sun, including many seeking to avoid political unrest in resorts elsewhere such as in Egypt and Turkey.
The number of foreign tourists on Spain's shores was up 7.1% year-on-year, in part thanks to a 9% increase in the number of French visitors to 1.8 million in August.
Tourism is a main pillar of Spain's economy, which is under pressure from a crisis that has left one in four out of work. Unrest in other countries popular with European tourists has driven growth in the sector, even as the region battles a moribund economy.
The tourist industry looks likely to beat last year's record number of visitors, with 42.3 million international tourist arrivals between January and August, up 4.5% year-on-year.
Increasing numbers of Russian visitors also contributed to the boom, with a 30% rise so far this year to 1.1 million, though Britons lead the way with over 10 million already visiting Spain this year.