Spain comes bottom of OECD's basic skills class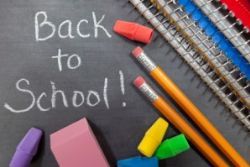 Italy and Spain come bottom of a new ranking of basic literacy and numeracy skills, underlining the difficulties the 2 euro zone members face to strengthen their economic competitiveness.
A survey of 24 countries by the Organisation for Economic Cooperation and Development, released on Tuesday, showed that more than a quarter of all Italians and Spaniards performed at or below the most basic level of reading.
France also scored badly. Japan came out top, followed by Finland. A high-school graduate in Japan has literacy skills comparable with those of an Italian university graduate, according to the OECD.
On numeracy, almost 33% of adults in Italy and Spain performed at or below the most basic level.
"Overall, these countries are quite severely challenged. Those skills are the foundation on which everything else is built," Andreas Schleicher, coordinator of the study and the OECD's deputy director for education and skills, told a news conference.
The USA also fared poorly on numeracy, where Japan again topped the OECD rankings. The Paris-based forum of industrial democracies tested 166,000 adults to assess their reading, numeracy and problem-solving abilities.
It said the survey was the first of its kind to measure people's actual skills and how they are used at work instead of estimating them based on their educational backgrounds.
The survey confirmed earlier OECD research that high-quality initial schooling is an important predictor of success in adult life.
It found that millions of adults - between 7% - 27%in participating countries - were unable to master even simple computer skills such as using a mouse.
Developing and harnessing skills improves employment and job prospects, boosts economic growth and improves the quality of life, the OECD said. The low-skilled are also more likely to have bad health.
"Overall, the results suggest that investments in improving adults' proficiency in literacy, numeracy and problem solving in technology-rich environments may have significant benefits," the report concluded.
The OECD commended Denmark, Finland, the Netherlands, Norway and Sweden for boosting adult learning rates among the low-skilled.
In addition to Italy and Spain, the report said Canada, England, Ireland and the United States need to do more to make adult learning more accessible, especially in the workplace.