Spain is a fantastic place to study, and hosts numerous noted Universities - learn how to apply to study abroad as an undergraduate.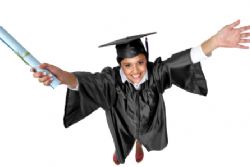 If you are an undergraduate student seeking for a study place at university in Spain, you will have to submit your application through the Spanish National University for Distance Education (Universidad Nacional de Educación a Distancia - UNED) as explained below:
1.)Fill in the online application form, called "solicitud de inscripción", hosted on the UNED website. (The online application service opens by April...)
2.)Once you have filled in the solicitud de inscripción, print it out and return it to the address shown below along with all of the other requested documents. For the year 2008 - 2009, students were requested to also attach attested photocopies of their identity card or passport, school leaving certificate, and the results obtained in university entry exams.
UNIVERSIDAD NACIONAL DE EDUCACIÓN A DISTANCIA
SECCIÓN DE SELECTIVIDAD
Po.Senda del Rey, 11
28040 MADRID - SPAIN
3.)If you qualify for university studies in Spain, you will receive a certificate, called Credencial de acceso, in no more than 3 months. Send your Credencial de acceso along with your application to the university of your choice.
Please, note that the grade point you receive at upper secondary school along with other requirements will determine whether you qualify for the study program of your choice.
Tuition fees at university in Spain
Students have to pay registration and tuition fees at public universities in Spain. The tuition fees vary depending on the university and course you take and the amount of credits the course is worth. The list below summarizes the tuition fees students had to pay at public universities in Spain in the academic year 2007/2008:
Tuition fees for undergraduate programs
7,17€ - 16€ per credit if it's your first enrollment
8,20€ - 17,56€ per credit if it's the second time youenroll in a course
10,24€ - 20,75€ per credit if you have to enroll three or more times in a course

Tuition fees for postgraduate Master programs

15,36€ - 37,24€ per credit

Tuition fees for Doctoral programs

30,72€ - 63,80€ per credit

Admission requirements for studies at university in Spain

If you have successfully completed upper secondary studies in one of the signatory countries of the Lisbon Convention , are in possession of a valid school leaving certificate and qualify for higher education studies in your home country, you also qualify for higher education studies in Spain. However, you are requested to prove your level of English and Spanish. In some cases, you are also requested to take additional qualifying courses.

The Spanish university entry examination: "la selectividad"

For EU students

Following the application of the Lisbon Convention, EU students are entitled to access university studies in Spain provided they

A.) Have a valid school leaving certificate from another EU country.

B.) Have taken the university entry examinations in their home countries with passing grades.

If you have not taken the university entry examination in your home country and would like to study in Spain, you will have to pass the Spanish entry examination, called Selectividad.

For Non-EU students

If you are not an EU student, you can access the Spanish university provided you:

A.) have a valid school leaving certificate.

B.) pass the Spanish university entry examination, called Selectividad.

The minimum grade requirements to access university studies in Spain

When applying for a study place at university in Spain, it is your grade point average from previous studies along with other requirements what actually determines whether you will be admitted. Therefore, always check with your host university about the minimum passing grade you need to meet.

The Spanish Grading System

Grades in Spain follow the assessment scale as seen on the table below:

A (excellent) 10 - 9,00 (Sobresaliente)

B (very good, with few errors) 8,99 - 8,00 (Notable alto)

C (good, with some errors) 7,99 - 7,00 (Notable bajo)

D (satisfactory, with many errors) 6,99 - 6,00 (Bien)

E (sufficient) 5,99 - 5,00 (Suficiente)