Spanish Farmers Mull Suing Germany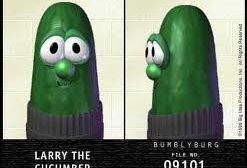 It is now almost two and a half years since the outbreak of Spain's E.Coli crisis, which put Almeria in the spotlight of what would be the worst health crisis in the history of the EU.
A total of 22 associated deaths across 22 countries were attributed to the outbreak, which also resulted in an estimated €50 Mln losses to various Spanish associations representing farmers and exporters as a result of a loss of faith in Spanish agriculture.
One such Agricultural Association - Hortofrutícola, Almeria - is still undecided as to whether to sue the German authorities who named them as the party responsible for the outbreak. The deadline to make any such claim expires in the next few months.
"It was proven to be a false accusation, but we had no support from our institutions" the President of Hortofruticola complained over the difficulties in taking action against a foreign country - "Even if there is a chance of winning, justice can be unpredictable."
Instead, the Province of Almeria has hired the services of a German law firm, and hopes to follow in the footsteps of a similar Association who took action last year.
Recommended Reading
• Revenge of the Killer Cucumbers
• Spanish Veg Producers Sues Germany
• Cucumber Compensation Cock-Up