Spain recommends removal of PIP breast implants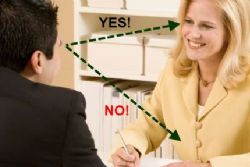 More than 3 years after ordering the market withdrawal of breast implants made by French firm Poly Implant Prothèse (PIP), the Spanish Medicine Agency (AEMPS) is now recommending that 18,500 women in the country who underwent operations should have them removed as a preventive measure, but not as a matter of urgency.
The move comes 2 years after France, swiftly followed by Germany and the Netherlands, took similar precautions. In Spain, their removal was recommended only if the implants ruptured.
Now, after analysis of implants taken from 3,000 patients - more than 30% due to breakage - AEMPS has concluded that half of all PIP implants will fail within 10 years and thus advises early removal. However, as has been the case until now, the public health service will only cover women whose initial operations were performed in public hospitals for medical reasons, such as breast reconstruction or mastectomy, which represents 5% of all cases. The remainder of patients, who underwent surgery for esthetic reasons, must schedule an extraction at the clinic where the procedure was performed, a Health Ministry spokesman said. "The majority of people affected are paying for it themselves," said Eva Giménez of the Anap association set up to support women with PIP implants. "In the best of cases, they can come to an arrangement with their surgeon for a lower price, or to have the cost of replacement implants covered."
PIP implants were withdrawn when it emerged that some of the synthetics had been made with industrial grade silicone, which is 10 times cheaper than the medical grade version the company claimed to have used.