Spain's Ciudad Real Airport 6th Most Visited in World 2013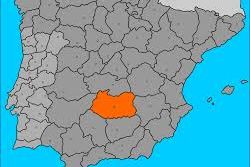 Spain's Ciudad Real Airport - also known as Don Quixote - became the 6th most visited place in entire world during 2013.
Sadly however, the facility which has not seen a single commercial flight in over 2 years, was visited by neither passengers nor aeroplanes during this time.
Instead a total of 65 Million people viewed a 1 Minute and 17 second Youtube clip commissioned by Volvo Trucks, and featuring film star Jean-Claude Van Damme as he balances in the splits position, wedges between the wing mirrors of two moving trucks.
The clip, which was filmed during the Summer, was launched on Youtube on the 17th of November and since then has attracted 65 Million view and over 30'000 comments to make it the site's 6th most popular clip for 2013.
One thing that private owners of the unused facility have at least demonstrated, is that they have a flexible approach when it comes to generating revenue from the facility. Just last November Ciudad Real Airport leased use of their 4km long 60mt wide runway to Lexus to test drive their new LFA range of luxury cars.
Ciudad Real Airport is currently up for sale, with the deadline to submit bids of "not less than €100 Mln" expiring on December 29th.
Recommended Reading
• Sale of Spain's Ciudad Real Airport Underway
• Ciudad Real Airport Back in Use