Study into Spain's used car market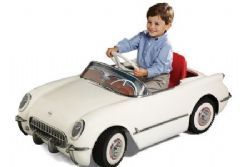 Spain tops tables of EU countries for used car bargains, according to a recent study by the international association AutoScout24.
The average price for a second hand car of all ages, conditions, makes and models is €12,600 - up just 0.1% on last year's report.
This tiny increase has been explained partly due to the decline in supply of used fleet cars, and also the fact that long-term rental schemes are currently more competitive than buying a new car.
In 2013 the used car market ended with a growth of 4.6% and with a total of 1.6 million cars sold, according to the European Price Observatory, published which by AutoScout24.
Spain's 'Plan PIVE' government subsidy also plans an incentive for vehicle owners to ditch their old cars in favour of a new vehicle, keeping the cost of used cars comparatively high - with the cost differential between new and used vehicles remaining narrow.
The report noted that the difference between used vehicles in Spain could be €4,000 higher when compared to the same make, model, age and mileage in France or Germany.
This was explained as being due to the demand in Spain being found among average earners - taking home around €1,000 a month in salary - and therefore not in the best of positions to afford a brand new car.
However, the report noted that despite these average earners buying vehicles over 10 years old and costing less than €3,000, some of the most important features for a Spanish buyer were satellite navigation and an up to date service history.
Spain's 'average earners' also prefer to purchase from dealers who are in a position to offer a guarantee, regardless of the car's age.
Autoscout24 also studied the Spanish market by region - finding that the most expensive used cars are found on the Balearics and the Canaries, with an average cost of €14,000. Meanwhile, Extremadura and Castilla-La Mancha had the cheapest second hand cars at an average of €10,000.
During 2013 prices for second hand cars increased the most in the Balearics, followed by Valencia; Andalucía and Castilla y León, with Extremadura; the Basque Country and Madrid.
The largest decrease in cost were seen in the Canaries, Castilla-La Mancha, Navarra, Murcia and Asturias.
Recommended Reading :
* Spain Car Sales up for 5th Consecutive Month in Jan
* Spain Expects to Sell 800,000 Cars in 2014