Orange Spain preparing new ADSL price reduction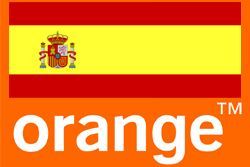 Orange Spain will apply a reduction of €11.45 to its most popular broadband tariff as from April 27th, according to a Neeo report.
The operator will reduce its ADSL 20 Mbps offer to €38.10 per month, including IVA, from its current price of €49.55 per month for those without a mobile line. The tariff comes with unlimited calls to Spanish fixed line numbers and 1,000 minutes of calls to mobile numbers from 8pm to 8am during the week and throughout the weekend.
New subscribers will be able to access the ADSL 20 Mbps offer at a promotional price of €16.95 per month over the first 12 months. The ADSL price reduction will be applied at the same time as the official launch of Orange's new low-cost 'Tucan' tariff plan on April 27th. The service will be available in two variants, including Tucan + Voz and Tucan + Megas, with prices reportedly ranging between €9 and €18.
Recommended Reading :
* Orange Spain to sell all smartphones unblocked