Spain to start auction of nationalised lender Catalunya Banc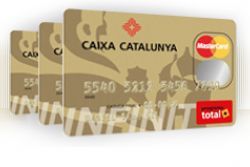 Spain's bank restructuring fund FROB on Monday said it had agreed to start the sale process of nationalised lender Catalunya Banc, the third attempt to return it to private hands.
The small Barcelona-based bank took a €12 bln bailout after a 2008 property market crash in Spain, but the state has struggled to offload it, even as it starts selling its stake in bigger rescued lender Bankia.
The sale process was halted the last time in March 2013 after offers fell short of the government's expectations and bidders asked for more state protection against the bank's bad debts.
This time the government is trying to slim down Catalunya Banc and make it more attractive to bidders. With the economy expanding at its fastest pace in 7 years, Spain is attracting increasing attention from investors.
In a statement, the FROB said it would carry out the auction in 2 phases: a 1st one in which potential buyers will have until July 14 to present binding offers; and a 2nd one in which the 3 highest bidders will have the opportunity to improve their bids for the lender.
This 2nd phase could be cancelled if one offer is substantially higher than others in the 2st round, the FROB added.
Sources close to the process told Reuters last month that the Spanish authorities could include state support to make an acquisition more palatable.
Spanish banks including Santander, BBVA and Popular have all said they would consider making an offer for Catalunya Banc this time.
Simultaneously, a €7 bln package of mostly performing mortgages - one of the biggest of its kind ever sold in Europe - is attracting the interest of international investment firms.
The FROB said in the statement it had already received binding offers for the mortgages portfolio.
Recommended Reading :
* Bankia nominated Spain's worst company and worst advert of 2014
* Spanish court makes first conviction of Bankers since start of crisis