Repsol to start searching for oil off Canary Islands coast by end of year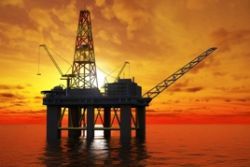 Repsol wants to start exploratory drilling work off the east coast of the Canary Islands of Fuerteventura and Lanzarote in the last quarter of this year, the Spanish oil firm has announced.
Repsol chairman Antonio Brufau said on Tuesday that the company will begin searching for offshore hydrocarbon reserves at a site known as Sandía, located around 60 kilometers off Fuerteventura in the Atlantic Ocean, where its seventh generation ultra-deepwater drillship will reach down through 885 meters of water to access the seabed.
Brufau made the estimated start date for the work known to the press before meeting with the Canarian Confederation of Businessmen (CCE), the majority employers' association in Las Palmas, in Gran Canaria. The announcement comes less than a week after Canarian premier Paulino Rivero asked him to suspend the exploratory drilling work – which has been authorized by the central government – in the islands' waters.
Rivero remains convinced of the negative impact the drilling work will have on tourism. Others, such as Industry, Energy and Tourism Minister José Manuel Soria, have estimated the islands will receive between €300 and €400 million in tax benefits if the drilling work goes ahead.
Recommended Reading :
* Oil spill affects natural area in Canaries