Castellon Airport "Open end 2014"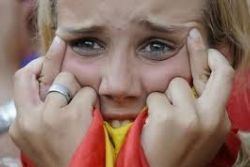 The operators of Castellon Airport last week took one step closer to the facility becoming fully operational.
SNV Lavalin, the French-Canadian company who were appointed to manage the airport on behalf of concession holder Aeromur confirmed that the airport will be open for business later this year.
Following a number of recent tests undertaken by the State Aviation Safety Agency (EASA), the airport has now received the certification required, according to a press release by SNC Lavalin, published in the Aeronautical Information Publication (AIP).
The AIP is bulletin controlled by AENA, which contains all of the information for each airport. The inclusion in the publication effectively formally recognises the facility as an airport.
However, despite the airport being "Officially open" in late 2014, the operators themselves have recognized that the first flight is unlikely to take place before early 2015.
[... Hang on.... Didn't the previous operators "Officially open" the airport in March 2011 ?... When did it then "Officially close", or are they just having two "official openings" ?...]
SNV Lavalin won the tender to operate Castellon Airport after agreeing to pay the Communidad Valenciana EUe24 Million over a 9 year period, with estimations being that the facility will be profitable in year 10.
Recommended Reading :
* Castellon Airport hands EU660,000 to local soccer club