Corvera Airport Statistics Confusion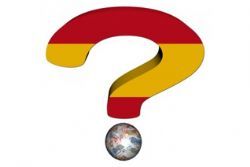 The Minister for Development, Public Works and Planning for the region of Murcia, Manuel Campos, yesterday spoke of the EU36 Million compensation the region must pay to AENA as part of the agreement to close San Javier Airport in favour of Corvera Aiport.
At the same time, he used estimations from the UK's Ambassador to Spain, to maintain that some 50,000 Brits visit the region of Murcia each year, and that this number could grow significantly with the opening of a larger airport.
Although San Javier is airport is only located 19km away from Corvera (as the crow flies) the terms of the EU loan guarantee approval are only applicable if two airports are located more than 30km apart.
San Javier therefore must close if Corvera is to be approved by the EU, and therefore the older, smaller, state-run facility must be compensated for the costs in upgrading the infrastructure over recent years.
Although negotiations with regards to who exactly will foot the compensation bill, the Minister last week again took the opportunity to maintain that Corvera Airport will open in April 2015, and that San Javier will move on the close to civilian traffic sometime during 2016.
However, Mr Campos would perhaps like to give a little further thought to his figures : Corvera airport has been constructed with the ability to accommodate 10 Million Passengers per year - with Campos himself announcing back in August that the facility "will see 5 Million passengers per year by 2022".
AENA themselves quote 3 Million as being the number of passengers generally required per year for an Airport to break even financially.
Similarly, AENA themselves report that Alicante-Elche airport has only welcomed 6.9 Million passenger in 2014 to date, and that San Javier has only welcomed 785,000 passengers in the same period.
Perhaps Mr Campos would like to enlighten us where his 5 Million passengers will come from ?
Recommended Reading :
* Murcia's Corvera Airport WILL see 5 Million passengers per year by 2022
* Murcia's Corvera Aiport will open March 2015