Spain Offers to Help Flood-Stricken Morocco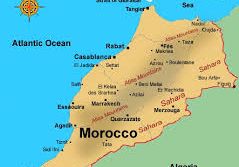 The Spanish government has offered "emergency aid" to Morocco following the heavy rains that ravaged this weekend some southern regions in the Kingdom, the Spanish Foreign Ministry said Monday.
This assistance is part of the military cooperation between the two countries, the ministry said a statement.
Spain deplores the serious damages caused by the torrential rains that ravaged last weekend the south of Morocco, particularly the Guelmim region and killed 32 people, the statement added.
According to the Moroccan interior ministry, the Torrential rains have caused the death of at least 32 people, including 24 in the province of Guelmim, while six people are still reported missing and rescue operations are still going on.
Recommended Reading :
* Morocco and Spain agree on information exchange
* Moroccans account for 15% of all foreigners resident in Spain