Spain extends TV reset deadline to 31st March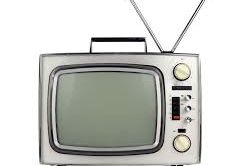 Spain's cabinet of ministers has approved a decree extending until 31st March the deadline for apartment buildings' Digital Terrestrial Television (DTT)antennas to be adapted for reception on new frequencies to free up spectrum to be used by 'Long-Term Evolution' (LTE) mobile operators.
Broadcasters started migrating to the new bands on 26st October and have been simulcasting on the previous and new frequencies since then.
The process was originally due to be completed before the start of January, but the industry sought an extension due to the impossibility of adapting all of the antennas on time.
According to the ministry of industry, 42.6% of buildings had made the change at the end of November, an estimated 55% by the end of 2014 and 81% by the end of March 2015.
Recommended Reading :
* Spain considering extension to TV reset deadline
* Spain's digital dividend taken to ECJ