Podemos to March through Madrid Saturday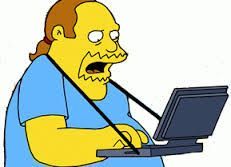 Thousands of supporters of the left wing political party Podemos are expected to take to the streets of the Spanish capital city of Madrid on Saturday as the party begins its campaign in a year that will see Spain hold both a general election in November and local elections in May.
Podemos, which is led by the charismatic former university lecturer Pablo Iglesias, was formed just a year ago, but produced a major shock by winning five seats in elections for the European Parliament in May.
Podemos has concentrated on an anti-austerity and anti-corruption policy, whilst attacking what it called the traditional "caste" of political leaders.
It has coupled that with an astute use of social media and television appearances, and despite fierce attacks from the ruling Popular Party and the opposition Socialists (PSOE), who between them have governed Spain in one form or another since the death of the dictator General Franco in November 1975. Podemos has seen its support grow at a consistent rate.
Their ability to tap into the frustration of young people who would probably not vote for one of the traditional parties and the frustration of many who do not see themselves represented by either the PP or the PSOE has seen Podemos lead the majority of opinion polls published in early January with just under 30% of the vote.
The party has been even further thrust into the spotlight by the victory of Syriza in last weekend's Greek elections with Iglesias saluting that victory by saying "hope is born." Indeed Iglesias appeared alongside Syriza leader Alexis Tsipras during the Greek election campaign.
Saturday will see party followers from all over Spain meet in the central Paseo de la Castellana before marching to the emblematic Puerta del Sol.
Sol, which is situated in the very heart of Madrid, could be described as the spiritual home of the party, given that the seeds of Podemos were sown during the protest movement known as 15-M (15 May) which brought together numerous disperse opposition groups for several days during May 2011.
The march must also be described as a political risk: if supporters turn out in their tens of thousands, it will give Podemos a massive boost in a key year for Spanish politics.
However, if there is a poor turnout (and the weather forecast is for wind and rain) or if there is violence, either provoked by Podemos supporters or other groups, then the party's image could suffer a setback which would take away its momentum.
Recommended Reading :
* Spain's Podemos slips in opinion poll
* Podemos "Most popular party in Spain"