Paramount Murcia : Another 2 years of broken promises ?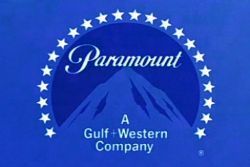 Next week marks the 2 year anniversary of the Ayuntamiento of Alhama de Murcia being granted an award for "Quality & Construction".
Mayor Alfonso Ceron Fernando Morales received the award from the Regional Minister of Works and Planning, Antonio Sevilla, on 23rd February 2013.
At the time of receiving the award the official statement issued jointly by the Ayunamiento and the developers and promoters of the Paramount Murcia theme park project was that construction was due to commence on February 28th 2013.
Perhaps it would have been nice if the Ayuntamiento had actually but the award to good use and actually overseen any "Quality Construction" since then.
The Regional Minister for Culture, Pedro Alberto Cruz, had previously announced that work was to commence on the 15th of January , however this deadline was extended by 6 weeks to the 28th February to allow sufficient time for the Ayuntamiento to approve the changes to the project.
Changes to the original footprint of the park had to be submitted after it was revealed that around 325'000sq mts of the land originally earmarked for the park fell in a protected area of a neighbouring natural park.
Under normal circumstances this would not have been an issue however the original footprint had already been reduced by some 30% following problems obtaining all of the land in February 2012.
Fast forward 2 years and little progress seems to have been made : The official website of Premursa gives little by way of meaningful news, and the official line remains that the park will be 'completed' (#Note - not 'open to the public') between December 2015 and January 2016.
Recommended Reading :
* Paramount Murcia construction : Cue the excuses
* Paramount Murcia : Yet another deadline given
* Paramount Murcia : All eyes on Feb 28th