Telefonica unveils portal to help new refugees in Spain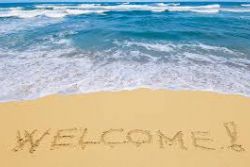 Telefonica has teamed up with Spain's ICT development agency Red.es, the Ministry of Employment and Social Security, the charity ACCEM and the Madrid International Lab startup incubator to develop a website and mobile app designed to help refugees integrate into Spanish society.
The initiative is called OpenSpain and has been set up by nine young professionals and students from countries such as Syria, Iraq, Iran, Western Sahara, Venezuela and Spain.
In a statement, Telefonica said the OpenSpain website will be available in Arabic, English and Spanish and will provide refugees with information on where to find free and low-cost accommodation, how legalise their situation and how to obtain a health card, among other services.
The app, which will be available in August, will include further information to guide refugees as soon as they arrive in Spain, said Telefonica.
Recommended Reading :
* Spain to receive its first refugees from Greece
* Spain welcomes first refugees from its European quota