Flights between UK - Spain up by 2 million passengers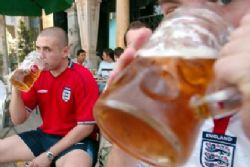 The UK's Civil Aviation Authority has issued a report detailing how passenger numbers flying from UK airports between January and October of 2011 have increased by 4.9% to reach a total of 157.4 million passenger flights.
This compares with a similar report issued by the Spanish Airport's Authority (AENA) earlier this week, which revealled how passengers arriving at Spain's airports had increased by 6.1% to reach 191 million (However AENA's report was up until the end of November, as opposed to October).
Flights between Spain and the UK topped the list, showing an increase of some 2.6 Million passsnger - an increase of 10% on 2010's activity. Egypt and Tunisia saw losses of 600'000 and 260'000 passengers respectively, amounting to 25% and 40% on the previous year's activity. These losses, which correspond directly with Spain's growth, have been attributed to the effects of the political uncertainty and disruption caused in many North African countries as a result of the 'Arab Spring'.