Ryanair airbridge appeal dismissed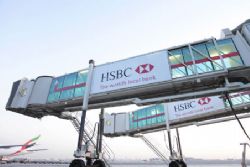 Alicante Provincial Court has dismissed the second appeal filed by Ryanair, against the enforced useage of airbridges at El Altet airport.
This reaffirms the previous decision of Alicante's No.3 Commercial Court, which dismissed the Ryanair's request to continue embarking and dismbarking passengers by foot.
Ryanair appealed the earlier decision on grounds of free enterprise, and that their business model as a low cost airline does not allow for making additional payments and costs for the use of airbridges.
Ryanair also claim that this imposition is a "unilateral imposition in breach of the rules of competition", and that AENA "has abused its dominant position" by enforcing the use of a service which is not required, and comes with an "abusive price".
AENA countered that airbridges were used by many other airlines and at many other airports in the network and were not prepared to offer Ryanair exclusive treatment, nor were they prepared to accept liability for any lost time or additional costings this may result in for the airline.
They also reminded the airline that they did permit passengers to disembark by foot at 12 of their gates when available, but that for security reason the infrastructure at the new terminal building dictated that airbridges must be used at the remaining 15 gates.
The court found that Ryanair had not proved that they had been adversely affected by the measure and as such upheld AENA's mandatory useage of airbridges at the airport.