Iberia sue pilots union over 'abusive' strike action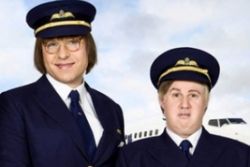 Iberia airlines has taken legal action against the SEPLA Pilots union.
The Union, which represents the airline's Pilots who are striking over their concerns surrounding the creation of the new Iberia Express airline, are demanding compensation and being sued for the action, which Iberia are calling "Abusive and Illegal".
Pilots working for the airline claim that the new subsidiary ailine will result in the loss of jobs, whilst Iberia claim that the move is necessary in prder to compete in the market with the provision of short and medium haul flights.
A total of 12 Days of strike action have been held since the start of December at an estimated cost to the company of 36 Million Euros, with a further 24 dates of strike action announced last week .
Iberia have also appealled to the Unions representing ground and flight crew employees not to take part in the strike action being taken by the pilots.