7 Airlines commited to fly to San Javier for Summer 2012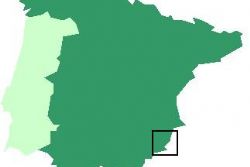 Details of the Summer schedules for AENA's network of Spanish airports has revealed how a total of seven airlines will operate from Murcia's San Javier airport until the end of the Summer period, which will run until the end of October.
The airlines who have made this commitment are : Air Nostrum; Bmi baby; EasyJet; Jetair Fly; Jet2.com; Ryanair and Norwegian Air.
This revelation coincides with earlier news, that AENA has committed an investment of €4.4 Million at San Javier airport throughout 2012.
Come on Aeromur, let's drop the 'might not be open for 2012' and finally admit that there is 'zero chance' of it being operational. Which is it ? Are you either in denial that Corvera airport will most definately not be open by during summer 2012, or hoping that we won't notice ?
The longer that the uncertainty lasts, the more likely it is that a similar situation to that currently seen with Castellon airport looks set to arise.