AENA Investigated by National Competition Commission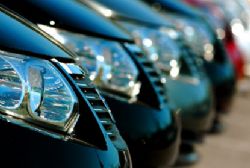 Spain's National Competition Commission (CNC) has extended the case brought against AENA regarding the allegation of an exchange of commercially sensitive information of companies between car rental companies based at some of their airports.
Following an investagation last year the CNC found that it was highly likely that such exhcanges were taking place, and as such have decided to allocate more time for researchers to conclude their findings.
The duration has now been extended to last for 18 Months in total - for the investigation to reach a final conclusion and for a resolution to have been found by the 24th of February 2013.
The CNC agreed to extend the investigation into claims that AENA had been sharing sensitive commercial infromation with : Spanish Tourism Trucking (ATESA) Aurigacrown Car Hire; Avis rent a car; Autos Cabrera Medina; Canary Islands Car (CICAR); Centauro Rent a Car; Coral Car Rental; Europcar IB; Goldcar Spain; Hertz of Spain; Owners Cars; Paylesscar; Record-go holiday rental; Rent a car Piņero; Top Car Auto Reisen; Sixt Rent a Car; Solmar Car and Auto Reisen.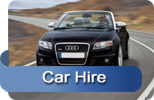 Tumbit Car Hire
Whether you are based in Spain and looking for a Car to Hire for a return trip to your home country or planning a holiday in Spain, searching for a suitable deal can be a time consuming affair. Here at Tumbit we have partnered with Cartrawler, who search through over 100 rental companies in thousands of different locations to find you the best deal available for you.