Growth at last at Castellon Airport (although not the kind we were hoping for)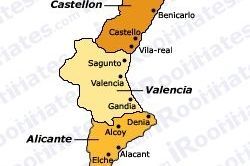 At least one side of operations is booming at Castellon airport.
It has been reported that the wild rabbit colony living in and around the airfield has grown over the last 12 months to reach an estimated 4'000 in number, representing a serious risk to the safety of airplanes using the facility.
As such the Falconry company tasked last year with controlling the rodent population around the airport has been forced to increase their number of working birds to 22.
In addition to representing a risk to aircraft, the rodents are also causing damage to fences and causing problems by burrowing underneath the runway and other structures.
The prey will be sent to the Coto de Doņana country park where they will help to feed the Lynx population.