Castellon Airport to be operational this year : another promise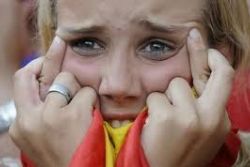 The Councillor for Tourism for the Generalitat Valenciana, Lola Johnson, has given an interview to Radio 9, where she commented how Castellon airport will be fully operational by he end of 2012.
The last time that any official from the regional government offered such a deadline was in the Autumn of 2011, when it was suggested that the airport would be operational by April 1st 2012.
If this should prove to be the case, then this allows a good period of time to allow the airport to function over the quiet winter period, and to enable the management to overcome any unexpected operational glitches before the onset of the busier summer period.
On the down side, the majority of major international tour operators have already finalised their arrangements for the 2013 season and as such even if the airport is operational, it's first year looks likely to be a quiet one.
Earlier last week the President of Aerocas, Carlos Fabra, also told the press how he expected Castellon airport to be fully operational by the end of the year .