AENA save €70 2012 to date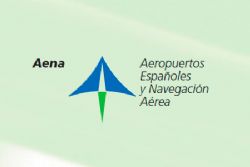 The Spanish Airports Authoirity - AENA - has saved around €70 million so far this year due to the effects of the efficiency plan, introduced at the start of 2012.
Secretary of State for Infrastructure, Rafael Catala , confimed the results on Friday where he pointed out that this was acheived without the need to close any unprofitable airports, or without any significant loss of functionality.
Catala also emphasized improving punctuality rates, which stood at 77.7% in July - up 10% on the same period of 2011, and increaed passenger numbes from 6 airports in the AENA network during the same month : Barcelona-El Prat, Bilbao, Santander, Palma de Mallorca, Ibiza and Menorca -which posted record numbers.