Over 100 Madrid health chiefs offer resignation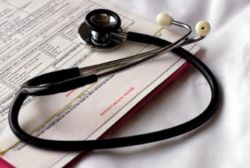 The directors of over 100 of Madrid's healthcare centers have tendered their resignations to put pressure on the regional government into shelving their plans to privatize part of its health system.
At a meeting of representatives from the region's 270 health centers - called to decide whether they should quit en masse as a protest measure - the management teams of 118 clinics made their position clear by showing up with their resignation letters already signed.
The assembly at the Madrid Medical School decided that the letters should all be presented together on December 27, the day the regional parliament will vote on the bill which, together with the 2013 regional budget - approved by deputies last week - establishes the privatization plans.
The PP-run Madrid administration is proposing to turn the management of 6 hospitals and 27 health centers over to private companies.