Castellon Airport "contradictions" slammed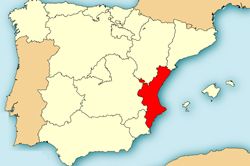 A spokesman for the PSOE opposition party in the Valencian Regional Parliament last week demanded details concerning the future plans for the region's Castellon Airport.
Answers were demanded from the Generalitat Valenciana's Minister of Economy, Industry, Tourism and Employment, Maximum Buch, when the Corts next meets in February.
PSOE Deputy, José María Salvador, called for the Generalitat to clarify the situation and "Say what the plan for Castellon Airport is, other than improvisation".
Salvador also criticised "the contradictions between the Generalitat Vaelnciana and Aerocas".
Earlier in the week delegates form the Generalitat Valenciana making an impromptu inspection of the facility were surprised to learn that Aerocas had hired the airfield for use by a car racing team , without their knowledge.
Read further Castellon Airport news by clicking the link >> HERE <<.