Vodafone Spain cut 6meg ADSL offer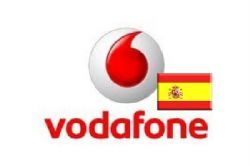 As part of their on going attempts to remain competetive and regain market share, Vodafone Spain has cut their 6 Mbps package from their ADSL services.
The operators notes that the measure is intended to 'simplify their fixed broadband tariff portfolio', and from here on Vodafone Spain will only offer a 20 Mbps package, with subscribers recieving speeds of up 20 Mbps for download and 1 Mbps for upload.
The tariff also includes 3,000 minutes for calls to fixed national numbers, 350 minutes for calls to mobile lines at weekend, and 1,000 minutes for on-net calls to mobile numbers from €20 per month.
Earlier this week a report from Spain's CMT Telecommunications Industry watchdog highlighted how Vodafone Spain was one of the biggest losers of market share, as Spanish consumers cut 2.8 Million mobile phone connections last year alone.
Vodafone has been quick to respond with changes to offerings, including the introduction of special Smartphone tariffs for the deaf , amonst others.