Spain still hot destination for expats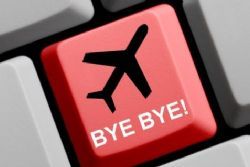 Spain remains a popular destination for expatriates from the EU with 2.3 million now registered as living in the country.
In relation to the entire population of Spain, the amounts to around 5%, making the expat community an important demographic.
Still the area with the highest concentration of expats is the Balearic Islands where 12.5% of the 133,740 residents are from a foreign country.
The demographic has shifted in recent years however, with the majority of expats being of working age as opposed to the previous trend for the over-60s making Spain their home.
Daniel Chavarria Waschke, managing director of Sotheby's International Realty, said: "Traditionally our clients were wealthy discerning Europeans who were choosing to relocate for a peaceful retirement in the sunshine.
"Today, whilst that market of course exists, they are joined by younger couples or families looking for a change in lifestyle."
Click here to read More News Stories by Expatriate Healthcare?