Spain loses €1,800 million Jan & Feb due to Air Tax Hike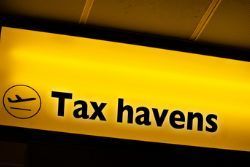 The Spanish tourist industry lost €1,800 million in income in the first 2 months of the year, according to estimates made by the Alianza para la Excelencia Turística (Exceltur), Tourism excellence alliance, due to a slump by 9.7% recorded in air traffic, which turned into 2 million fewer arrivals in the country's airports.
"Air levies rises have had devastating effects on Spain's tourist industry", said in an interview to Europa Press José Luis Zoreda, vice chairman of Exceltur, who added that in October and November last year a further 2.5 million passengers were also lost as prospective visitors to the country.
Still awaiting for the final results yielded for Easter, the country's tourist industry is expecting a 'weak' demand by Spanish nationals, causing as a result 'lower occupancy rates', since bookings in advance had already slumped by 25% compared to years before recession struck.
Recommended Reading
• Skift : Spain's already hurting tourism industry takes another hit from air taxes