Spain proved to be UK's favourite destination in 2012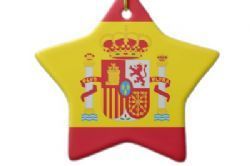 The UK Office for National Statistics has reported how British residents made 11.1m visits to Spain during 2012 - an improvement of 4.3% on the previous year.
However, visits to France decreased to 8.8m and to Greece by 5.7% to 1.8m, although overall visits to Europe were up 0.3% at 44.2m.
The total number of all foreign visits by UK residents fell 0.5% year-on-year to 56.5m in 2012, with long-haul destinations bearing the brunt of the decline; trips to North America declined by 7.5% to 3.4m and to other countries outside Europe by 2% to 8.9m.
Egypt saw UK tourism plunge by 109,000 visits to 407,000 in 2012, with the figures suggesting travellers were looking elsewhere in the region, as trips to Morocco, Tunisia and other North African countries increased by a similar volume.
Overall holiday visits, which account for nearly two thirds of UK visits abroad, fell by 1.8% last year, while those for business purposes and to friends or relatives grew.
Package holidays also fell by 1.8% year-on-year, which meant that their share of the holiday market remained unchanged from 2011.