12 Months today since "Corvera open by October" Promise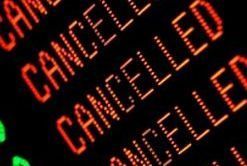 It is 12 Months to the day since Tumbit reported the comments of the Regional Minister for Toursism for Murcia, when he made yet another guarantee concerning the date of operation for Corvera International Airport.
On the 16th of June 2012 Antonio Sevilla reiterated the comments made by President Valcarcel earlier in the week, when he announced that Corvera Airport would be operational by October 2012.
The Minister refuse to name a specific date due to the complexity of a number of issues - such as reclassifying the airspace around the airport.
Since then an number of futher revise deadlines have been quoted, however conflict between the private owners of the Airport (Aeromur), the Regional Government, the Spanish Airport authority (AENA), and the Ministries of Defence and Development, has resulted in little progress being made to open the facility.
Recommended Reading
• Minister Confirms Corvera Airport to be Open by October
• New arrival at San Javier - But what about Corvera?
•
Murcia Gov't falls out of love with Corvera Airport
•
San Javier v Corvera : Confusion Continues
•
AENA report on Corvera Airport viability slammed