"Castellon Airport to be open Oct 16th" (Maybe...)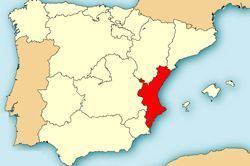 The Minister of Economy for the Generalitat Valenciana, Max Buch, last week spoke of the high priority to ensure that Castellon Airport is operational "in the shortest time possible and in the best conditions of social and economic returns."
Buch was answering question in the Cortes, but to him by Marina Albiol, the Regional Deputy for the Esquerra Unida del País Valencià (EUPV), who demanded answers on the current status of the airport - particularly on the date muted when it is likely to be operational - October 16th 2013.
Busch has already intimated that the date might be flexible due to the varying workloads of the Agencies involved in completing the tasks required to ensure the facility can open.
The Minister seemingly therefore took the age-old approach adopted by so many other politicians and refused to commit to a firm date.
Earlier in the week the Aviation Safety Agency (EASA) made a formal inspection of the airport in order to move forward with the sale of facility, where according to the Minister, the Agency found no reason not to award the required certification within the next few months.
For her part, Albiol took the opportunity to remind the House that Castellon Airport had been operational for "More than 2 years and is still up in the air, but without aircraft, and with a runway that has to date only been used for racing cars".
The United Left Deputy also criticised the Government for their "Disastrous Management" of the "Poorly Made" Airport which had come at a direct cost of €128 Million to the people of Valencia and was, she held, the direct responsibility of Carlos Fabra.
Recommended Reading
• Castellon Airport Director Sacked
• Castellon Airport "Operational this year" : Fabra
• Castellon Airport News : Timeline